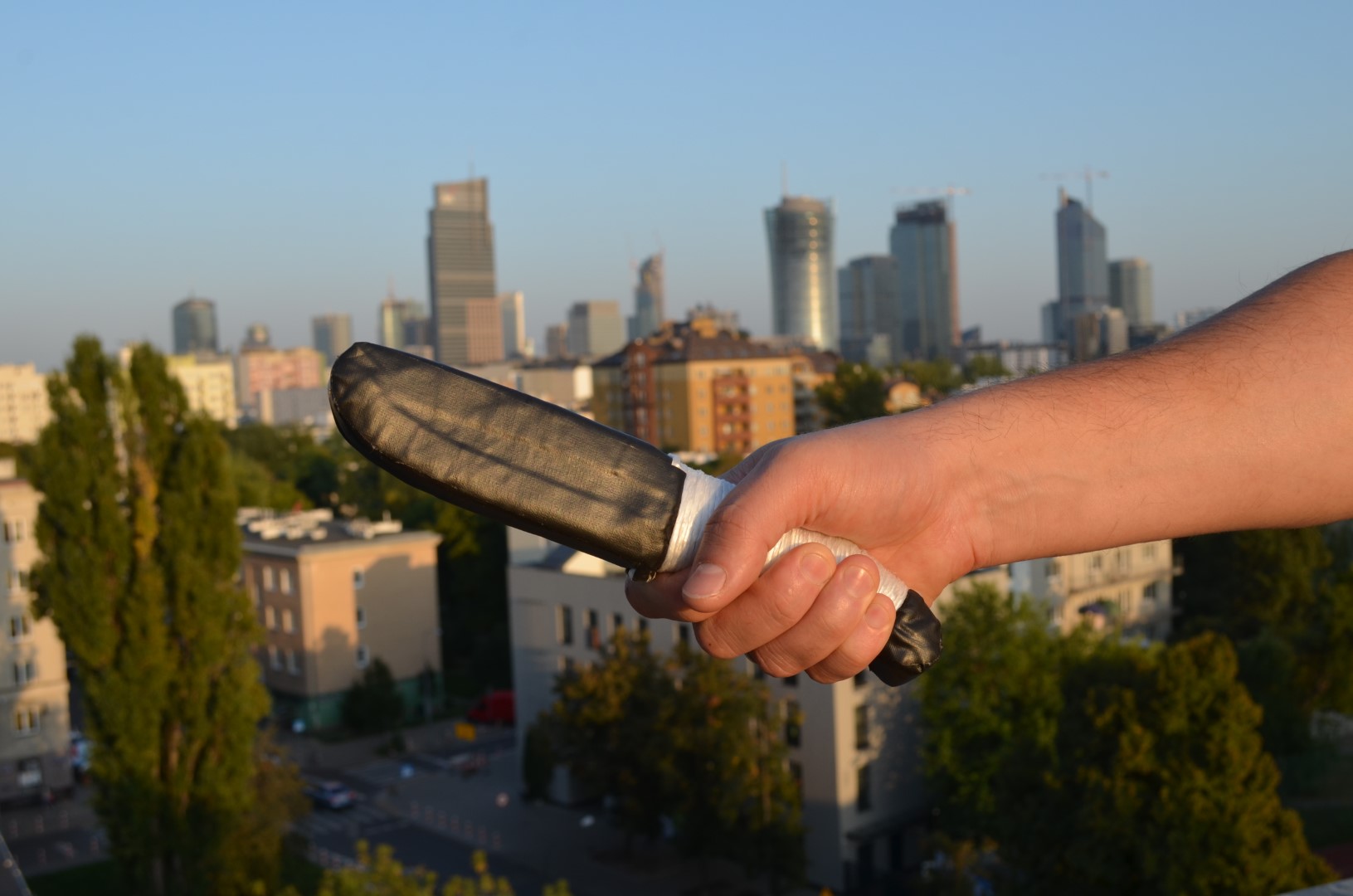 We present to You a training knife that is actually fit for sparring – SparingEDC by StreetSafe.  Almost all the training knifes You can buy in stores are too hard and they can break fingers or ribs, others are too soft they do not hold shape and make training unrealistic.
It took us 3 years of experimenting with different designs and testing them in springs to come up with SparingEDC. In combines quality EVA foam, 3 types of cover fabrics,  strings and some silicone glue put together in very precise way so that it protects Your hand but will also bend on a hit so that Your partner will not get his bones shattered. SparingEDC is hand made with emphasis on quality, solid grip and universal size. In other words, if You would like to safely spar with knifes, this is a product You were waiting for.
Key feautures
Fit for sparings with perfect balance between elastic blade and harder hand protecting handle.
Very good quality - will last for hundreds of fights.
Contains no sharp elements so it will not cut or harm sparing partner.
Weights 40 grams, it is 25 cm long and 2,5 cm wide.
SparringEDC is fit for all training uses:
2 drills alone or with partner
3technique and precision practice
EVA Foam cutout for making Your own knife
PLN

10
EVA foam cut-out of our training knife shape.
Flexible and durable material.
Performing correctly in high range of temperatures (from -10 to 40 degrees).
Length 25 cm, 2,5 cm width, weights 5 gram.
Ready for further processing and making a training knife Your-self as shown on Our Youtube channel.
SparringEDC training knife
PLN

150
Soft training knife with few different deflection points.
Made of EVA foam and few layers of best quality elastic tapes.
Performing correctly in high range of temperatures (from -10 to 40 degrees).
Handmade string handle.
Length 25 cm, 2,5 cm width.
Weight 40 grams.
How to make a training knife yourself
If you do not want to buy a SparringEDC training knife, or would like to buy only a shape made of EVA foam, we have prepared 2 instructional videos for you, showing how to make such a simple dummy yourself.

Here you will also find an article on how to start your adventure with sports knife fighting.
An example of a fight with the SparringEDC training knife
Walka jakich przez sezon robimy setki, nóż musi wytrzymać wszystkie uderzenia i nie zrobić krzywdy sparingpartnerowi - jak na razie SparringEDC nas nie zawiodły :)
SparringEDC training knife closeup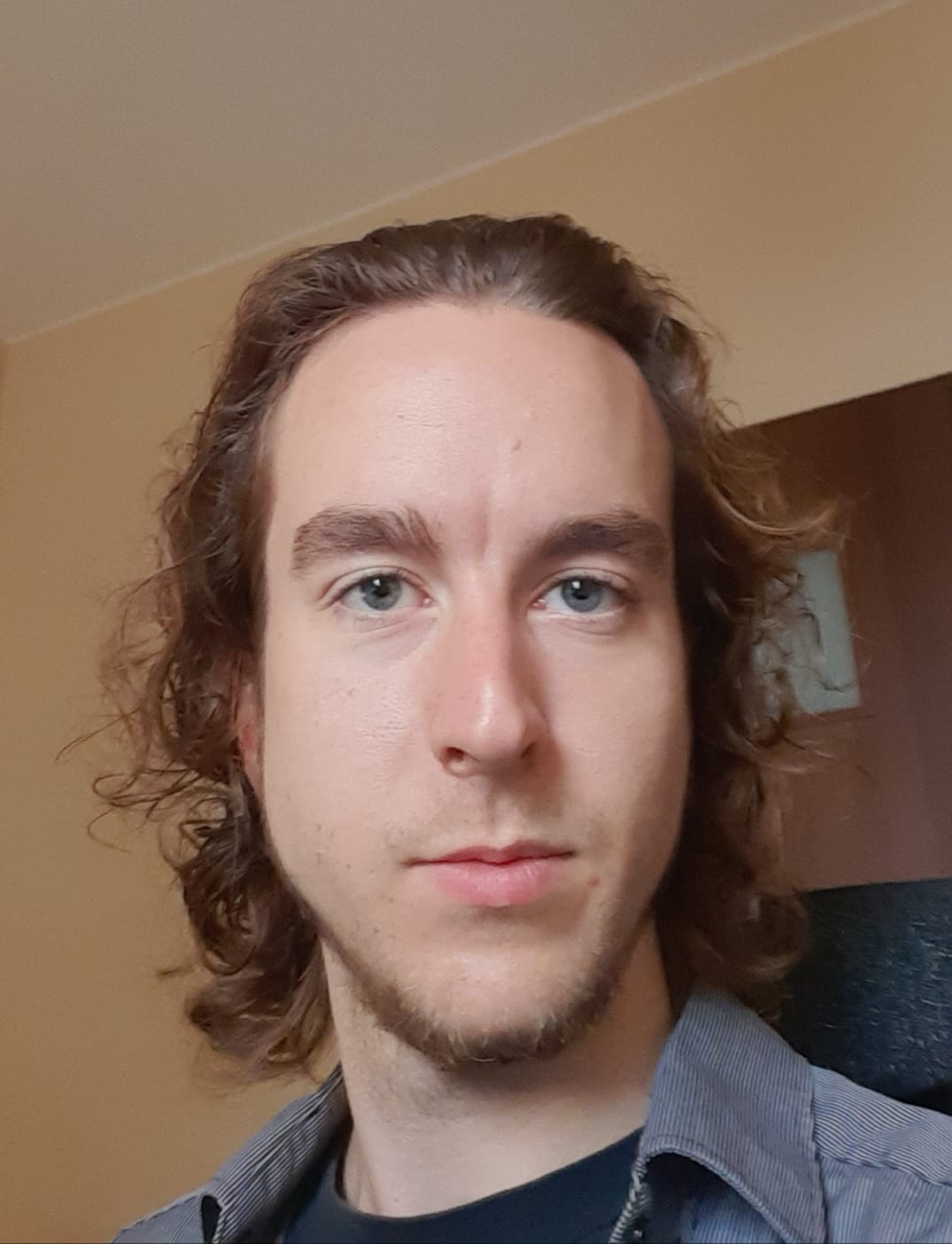 As I regularly train with mentioned sparring knives I can assure and recommend their quality. You can feel how much precision it took in making them and that their design was proven in use by real knife practitioners.
The only thing is that they might differ a bit in softness when exposed to extreme temperatures but that can come as an advantage when fighting in cold. I'm sure the ones I use will last for a really long time as they don't show signs of wear and tear after hundreds of sparrings.
Ludwik Zagórski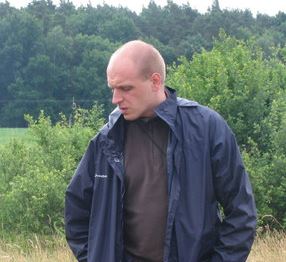 The training dummy knives made by Artur Bednarek are truly a feat of art. Similar to samurai swords, they have quite soft cores covered with several dozen layers of durable adhesive tape. Such a structure, although it seems inconspicuous, can survive many years of sharp sparring and contact training exercises. We use these mockups in all kinds of training sessions devoted to knife fighting and in fact, for several years we have not managed to destroy a single one. Hitting the fencing masks, tearing the mockups out of the partner's hands, strong series of blows with the mockups - nothing moves this creature. 
Roman Minikayev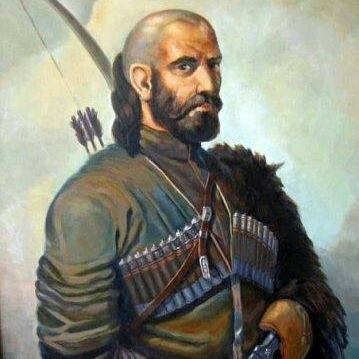 Jeżeli chodzi o nóż sparringowy bardzo fajna i udana atrapa noża która ewaluowała na przestrzeni czasu i odbywających się sparringów. Nóż nie za twardy, napewno nie miękki. Wygodny w chwycie, mocny, dużo wytrzyma, wygląda tez bardzo dobrze, jeżeli chodzi o mnie najlepsza atrapa z jaką miałem do czynienia.
Roman Bogucki

Bardzo fajnie się prowadzą, ergonomiczny chwyt, bezpieczne przy mocnych dźgnięciach. Alfa Kali Arnis poleca
---