We are pleased to present you with a custom-made project for one of our clients - a cut-resistant apron made of the highest quality materials with the 5th level of cut resistance (
in accordance with the EN: 388 2019 standard
).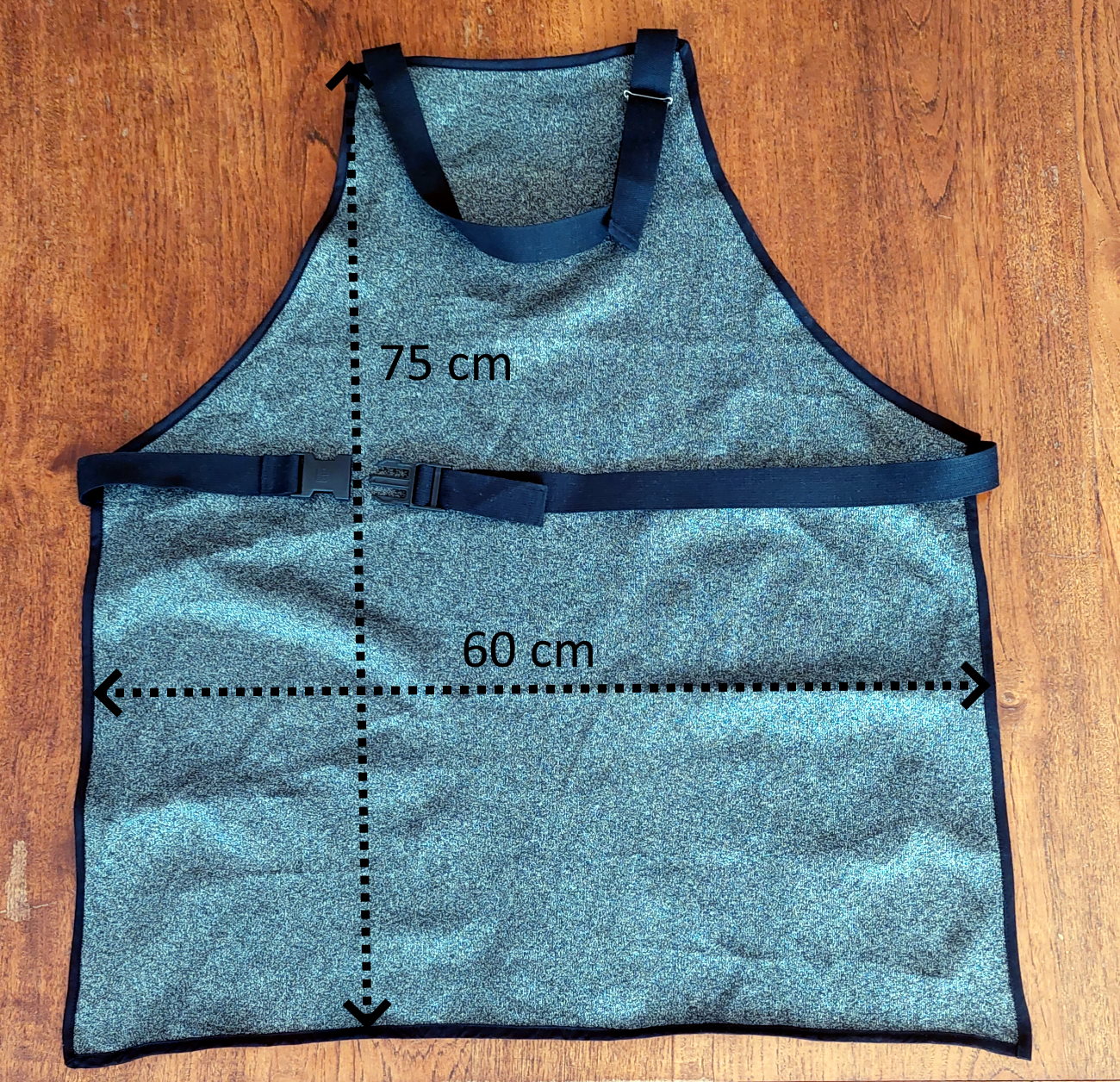 The main features of the UHMPE anti-cut apron
Very high level 5 cut resistance
Breathable material
Suitable for hand and machine washing (at low temperatures)
The material does not lose its protective properties over time (unlike Kevlar)
How much does it cost?
We sew aprons to order!
Each time we take your measurements, we prepare and evaluate a project in accordance with the customer's requirements
For example, an apron that you can see on the website costs PLN 350 NET
Cut resistance tests for Street Safe UHMWPE fabric
You often ask us what the "very high degree of cut resistance" means in practice and what protection UHMWPE really gives - we have prepared for you a couple of the most realistic tests possible, because the picture sometimes says more than a thousand words.
Photo gallery - UHMWPE anti-cut apron
Sounds interesting, would you like to see how much your UHMWPE workwear will cost?
Napisz do nas na This email address is being protected from spambots. You need JavaScript enabled to view it. a my niezwłocznie odezwiemy się do Ciebie.
---